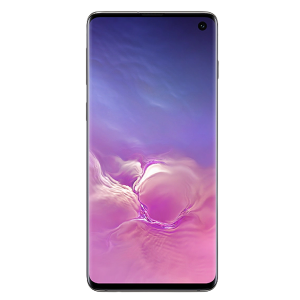 Sell My

Samsung Galaxy S10
---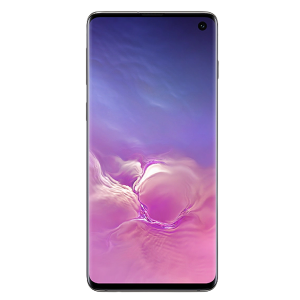 No scratches, cracks, chips, bends, damage or any sign of use on the device whatsoever
It powers on and functions as new
Visible signs of wear and tear, such as small scratches or chips
No cracks or bends
It powers on and functions as new
Either heavy wear and tear, or one or more faults in functionality such as Camera, Wi-Fi, Bluetooth, Buttons, Touch ID, Face ID, Speakers, etc
Device must still power on (we can't accept a device with no power/display)
Why sell with WeBuyAnyPhone.com?
Fully insured, risk-free postage
We fully insure every device sent to us, giving you total peace of mind that when posting your phone, tablet or wearable - it's covered.
Customers trust us
We've bought over 1 million devices from customers and have an 'Excellent' TrustPilot rating.
Guaranteed price
Unlike other companies, we'll pay you the amount you see on the website* and we'll even lock that price for 14 days.
FREE postage with no risk
Free delivery, and if for any reason you're not happy with a valuation, we'll also send it back to you for free.
We offer the best prices
We constantly monitor competitor prices on a regular basis and aim to give you the highest value for your trade-in. We can't guarantee we'll always pay the most, but if you find a better deal elsewhere, we'll do our best to beat it
2 Months Free McAfee included
Award-winning protection against hackers, viruses and cyber attacks.
Every handset
is functionality tested & data wiped using industry leading software for your peace of mind.
Thinking 'I want to sell my Samsung Galaxy S10?
Sell your Samsung Galaxy S10 to WeBuyAnyPhone.com for the best prices on the market and to help you get rid of your old phone responsibly. We offer market-leading quotes, price matched against our competitors, and our quick and easy process lets you sell your Samsung Galaxy S10 in as little as four steps. So, with WeBuyAnyPhone.com, you can get some extra cash – paid into your bank the same day.
We accept unwanted, broken and used phones and, thanks to our streamlined process, your quote can be ready to view in less than 60 seconds. Choosing to sell your Samsung Galaxy S10 with WeBuyAnyPhone.com means you're guaranteed the best deals on the market. What's more, once we've offered you a price for your old phone, we lock it in for under our 14 day price guarantee.
When you sell your Samsung Galaxy S10 to WeBuyAnyPhone.com, we will turn your old phone back to brand new and resell it for a new owner to enjoy. So, if you're looking for the best way to recycle your phone, WeBuyAnyPhone.com can help! We aim to recover as many parts as possible and responsibly recycle what we can't.
Looking to sell a different Samsung model? WeBuyAnyPhone.com make it quick and easy to sell your Samsung Galaxy S10, Samsung Galaxy S9 or Samsung Galaxy S20 - in exchange for cash.
Click here to see our full range of Samsung phones
Online price guaranteed for 14 days
We've recycled over 1 million devices
We accept damaged devices too!
14 day price guarantee
Over 1 million devices
Damaged devices accepted
*our guaranteed price is subject to the device being in the condition chosen and in line with our terms and conditions.
T&C's